Work With Us
Minuteman Press International is a leader in the world of design, printing, marketing, and communication technology. We have grown our franchise system to over 950 locations throughout North America, the United Kingdom, Australia and South Africa. The success of our system is our people, the owners of locations, and our local staff that support them. We are headquartered in Long Island, NY where our company began over 40 years ago.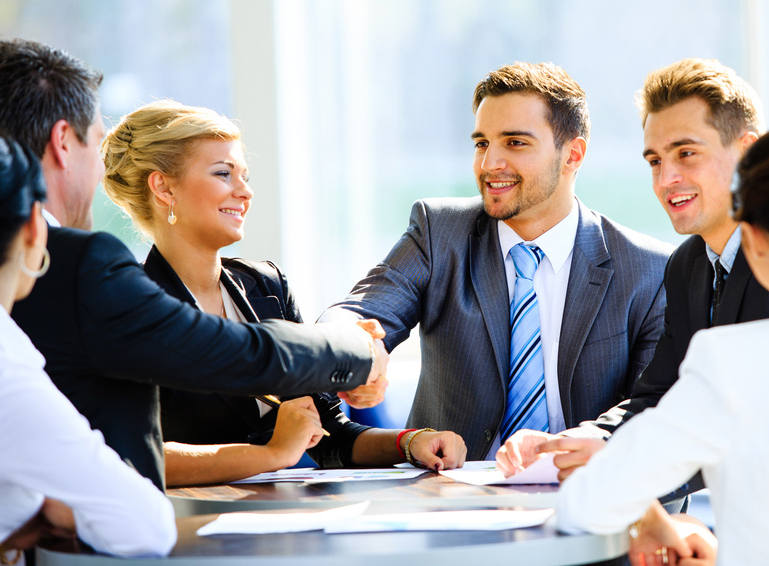 Positions with the Corporate Office
We are currently looking to fill positions in the following areas. If interested in these corporate positions (regional office positions are considered corporate positions), please complete the form below and attach your cover letter and resume.
Home Office - Farmingdale, N.Y.
Bookkeeper and Accountant - 1 year experience
Regional Offices - U.S.
Field Support Representative - Greater Chicago, Illinois Area

Field Support Representative - Greater Milwaukee, Wisconsin Area 

Field Support Representative - Greater Cincinnati, Ohio Area

Field Support Representative - Greater Columbus, Ohio Area

Field Support Representative - Greater Louisville, Kentucky Area

Field Support Representative - Dallas, Texas
Regional Offices - International
Field Support Representative - Greater Birmingham, England, Area (Coventry, Redditch, Royal Leamington Spa, Warwick)

Field Support Representative - Greater London Area
Everyone that works for the Home Office represents our company and helps support our network of franchise owners and their employees. It is important that an individual has the ability to learn what they don't know, teach our company systems which they will learn, and assist owners to build their business and develop a trust with the people they interact with. If you feel you have what it takes and want to join a great company, please complete the form below.
Field Support Representative Positions
Now is your chance to jump-start your career and work with the world's largest and #1 rated print, design and marketing franchise by joining the team at Minuteman Press International.
We are looking for Field Support Representatives in the above listed areas. For each open position, we are looking for consummate professionals that are truly dedicated to working to help our franchise owners build and promote their businesses. You will be rewarded with competitive compensation, a stable work environment and the ability to become a key part of the Minuteman Press team. We also offer health benefits and growth potential that will give you the opportunity to have a long-term career with us. Over 80% of our Regional Vice Presidents once started in this position.
What We Are Looking For: Ideal candidates will have excellent verbal and writing skills and 2 years experience in any or all of the following fields: printing, sign, or graphic design industry; offset or digital print; design; graphics; signage; print marketing; sales. We are looking for someone who is able to successfully multitask and use time efficiently. For Field Support positions, a technical background is a huge plus.
We will give you every opportunity to hone your promotional skills and use your marketing and technical savvy to carve out your own niche in the printing industry by supporting local Minuteman Press franchises in your assigned area. All we ask is that you have some experience in the printing field, software design knowledge, a positive demeanor and sheer determination to deliver the goods and help drive up sales.
What We Offer: As a Field Support Representative with Minuteman Press, you will be offered:
Competitive compensation

Commission / 

Monthly performance-based bonuses

Paid time off vacation

Health, vision, and dental coverage

401(k) option

Career advancement potential
At Minuteman Press, we strive to provide employees with a clear path to a bright future with us. You will also be granted the opportunity to truly make your mark on the franchises you support in your region, and you will be supported and respected every step of the way.
Who We Are: Minuteman Press International, with more than 40 years of franchise experience and over 950 franchises operating throughout the world, continues to expand its digital print, design and marketing franchise systems.
How to Apply: Complete the form below and attach your cover letter and resume. We will pass along your application to the appropriate staff.
Positions with our Franchise Locations
With over 950 locations, positions are available.
Owners throughout the world are regularly looking for great staff. If you are seeking a new career in the world of graphics, printing, marketing and communication technology, please contact us.
In North America, please call (800) 645-9840 and tell us what you are looking for. We will put you in touch with the proper local people. You may also submit your information using the form at the bottom of this page.
In the United Kingdom, Australia, or South Africa, please use the form below. We will make sure your request is passed on to the proper individual.