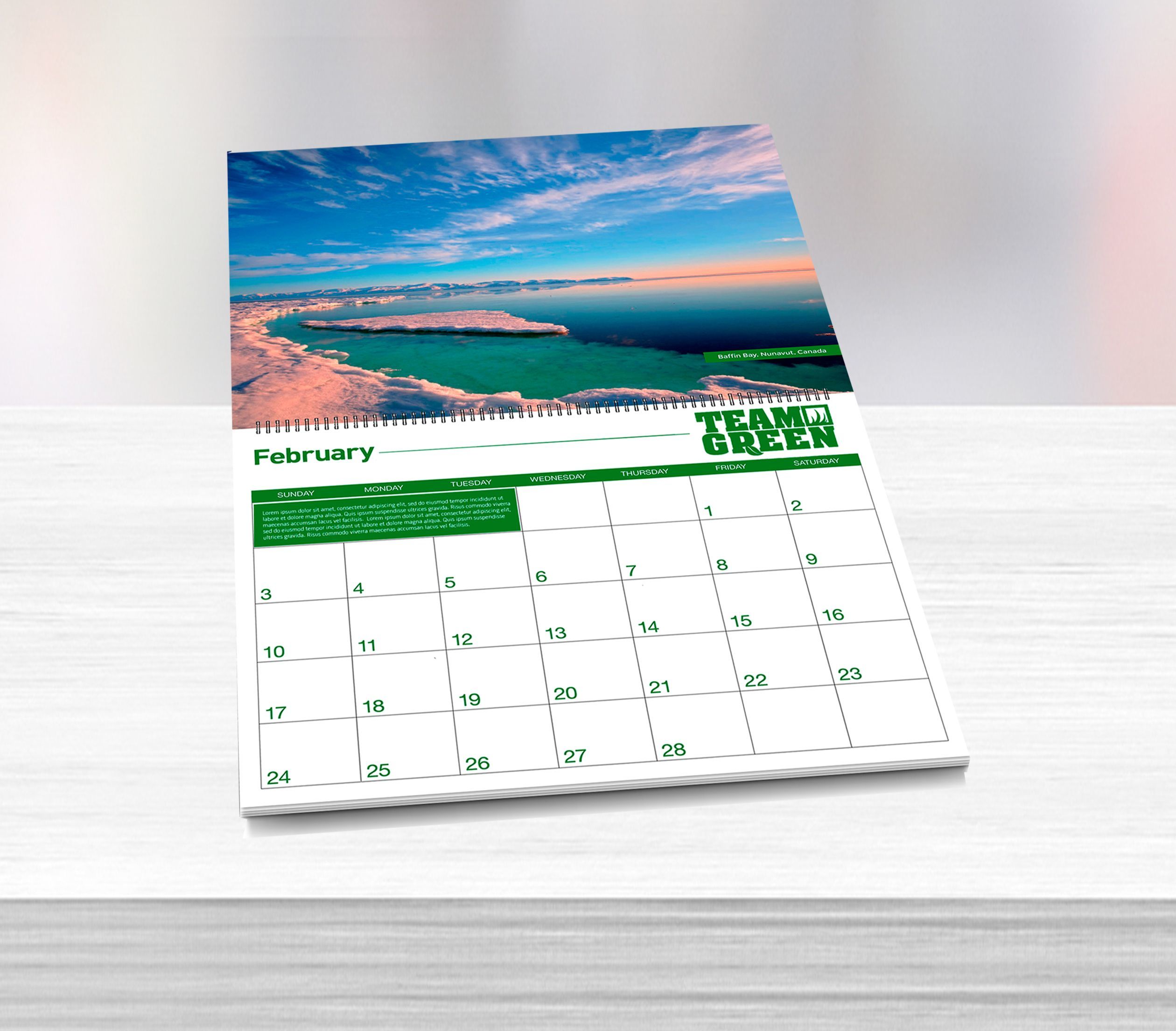 Custom printed calendars are powerful promotional tools that businesses should give to clients because they will be used year-round. The ASI 2020 Global Ad Impressions Study reports that 62% of people own promo calendars and 52% keep them for 1 year or longer. That adds up to a whole lot of staying power and brand recognition for your business. 
Here are 7 tips for printing calendars and using them to promote your business:
1. Offer personalization to make your clients feel special. Let them add their own photos and personal touches.
2. Include monthly or seasonal coupons and discounts to make your calendar even more useful.
3. Use local artists and landmarks to make your calendars resonate in your community.
4. Include helpful stats and inspiring quotes or anecdotes each month that are relevant and increase knowledge.
5. Include fun add-ons such as seasonal activities or stickers.
6. Make sure to have your calendars printed and available before the holiday rush and then let your clients know they are available. This will help you get a head start on the competition for yearly calendars.
7. Print calendars every year and become a reliable source that builds loyalty with clients. Give them a reason to feel special and look forward to your calendar. The higher the quality, the more impressed they will be and they will want to display your calendar and show it off to others.
BONUS TIP: Your calendars should be professional, high quality promotional items that are visually appealing and also display your contact information. You can include your company name, phone number, website, and email address as a footer on each page, and also have a contact page included as well. 
Ultimately, custom printed calendars are win-win promotional products for you and your clients. You are giving them something useful and appealing, and they will appreciate the gesture as well as the functionality. When it comes time for them to do business, they will certainly remember you and have your contact information handy right on their calendar that is in front of them all year long. 
Contact your local Minuteman Press printing franchise and get started on your custom printed calendars today! Find your local center at https://minutemanpress.com.