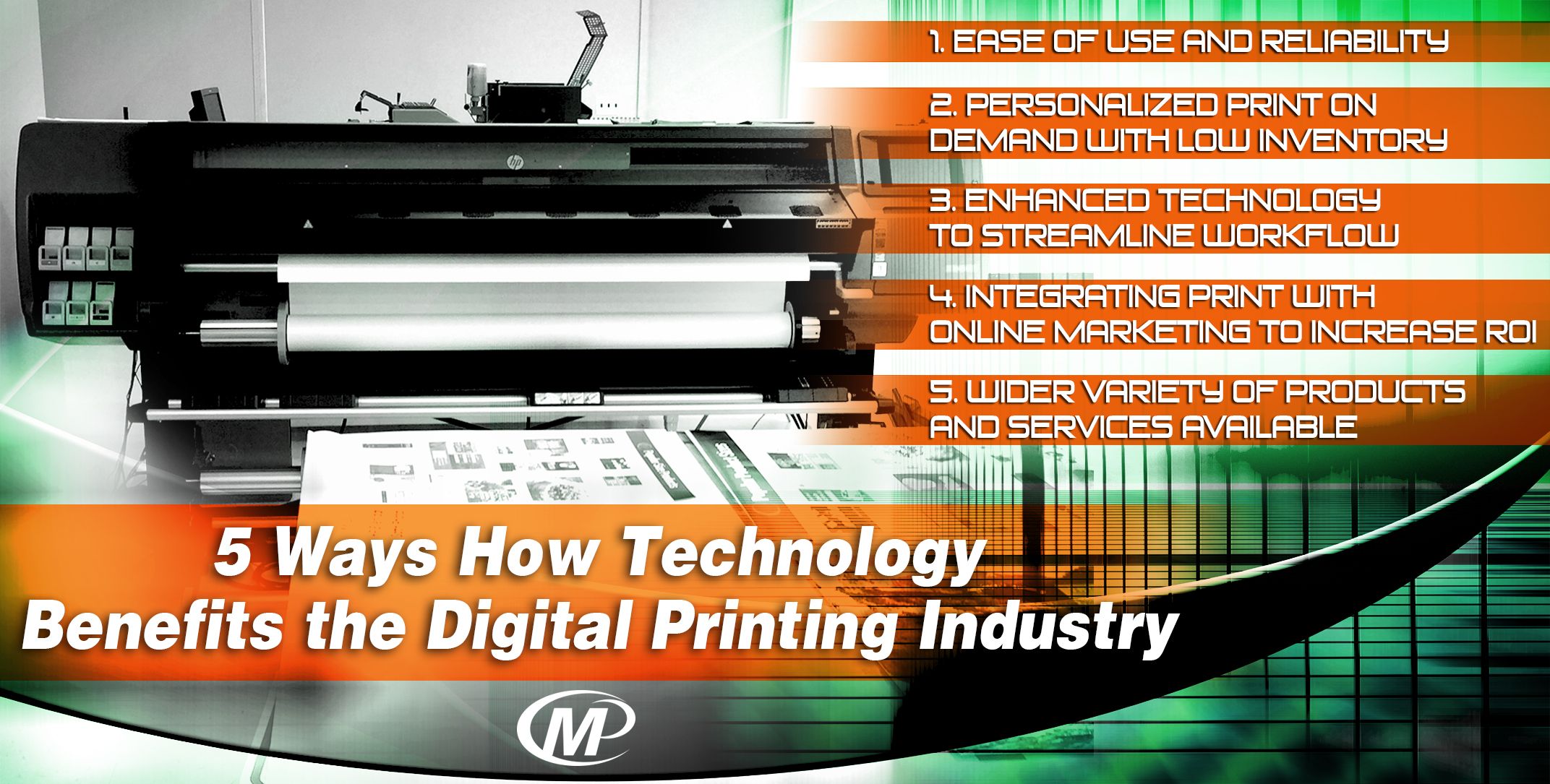 Look around and you'll see that printing remains a universal and trusted from of media. While some people might think the digital era has weakened the power of print, the truth is that technology advancements have made the digital printing industry stronger than ever before. Combine the trustworthiness or print and the boost it gets from technology and you get a modern marketing powerhouse that is built for today's business professionals.
Digital printing technology helps produce high quality products that directly benefits customers. The best thing about the modern printing industry is that customers are the biggest beneficiaries of expanded capabilities. "Today's digital printing industry provides our franchisees with technology that makes the production process more affordable and faster than ever before. We are able to provide brilliant quality that is cost-effective," says Michael Jutt, Minuteman Press International Executive Vice President & Director of Training.
Michael offers 5 key ways that technology benefits the digital printing industry:
1. Ease of use and reliability. "It gets easier and easier for our franchisees and their teams to operate integrated digital printing equipment. Technology advancements have also made for a cleaner working environment as we move away from inks and solvents. There is more reliability and less waste thanks to these upgrades."
2. Personalized print on demand with low inventory. "Digital printing allows print on demand to take center stage. This lowers the inventory needed for our franchisees and allows our customers to get personalized printing and marketing solutions using variable data printing. Whether clients need hundreds or thousands of items, we can do it on demand."
3. Enhanced technology to streamline workflow. "Technology has afforded better automated options to produce jobs easier and more efficiently. This means that there is reduced labor, which is a real cost-effective benefit that can be passed along to our customers."
4. Integrating print with online marketing to increase return on investment (ROI). "It is important to meet and engage with clients across multiple touchpoints. As an example of this cross-media marketing approach we are offering a new direct mail program that is integrated with online marketing and designed to seamlessly track the effectiveness of direct mail campaigns. This program works as an add-on service to our direct mail campaigns by offering enhanced automated mail tracking, call tracking, and follow-up marketing with Google. The ROI for direct mail can be a 20-46% lift using this program."
5. There is a wider variety of products and services available more than ever before. "The printing industry today is versatile and can accommodate virtually everything that people need to promote their businesses or special events. Our centers are at the forefront of innovation and technology and our franchise owners can produce so many items in-house. Examples include mugs, t-shirts, hats, custom branded apparel, specialized printing on metal, wood, and other surfaces using dye sublimation printing, and so much more."
Ultimately, the digital printing revolution has sparked advancements in technology that continue to deliver tangible results for both Minuteman Press digital printing franchise owners and their clients. Digital printing allows for high quality products, personalized printing, and enhanced finishing options that are cost-effective with fast turnaround.
The best part is that once a finished printed product is in their hands, your customers will be able to feel, read about, and connect with your brand in a way that is just so refreshing and real in this era of digital fatigue.
For more information on Minuteman Press digital printing products and services, find your local Minuteman Press franchise at https://minutemanpress.com
Learn more about #1 rated Minuteman Press digital printing franchise opportunities at https://minutemanpressfranchise.com