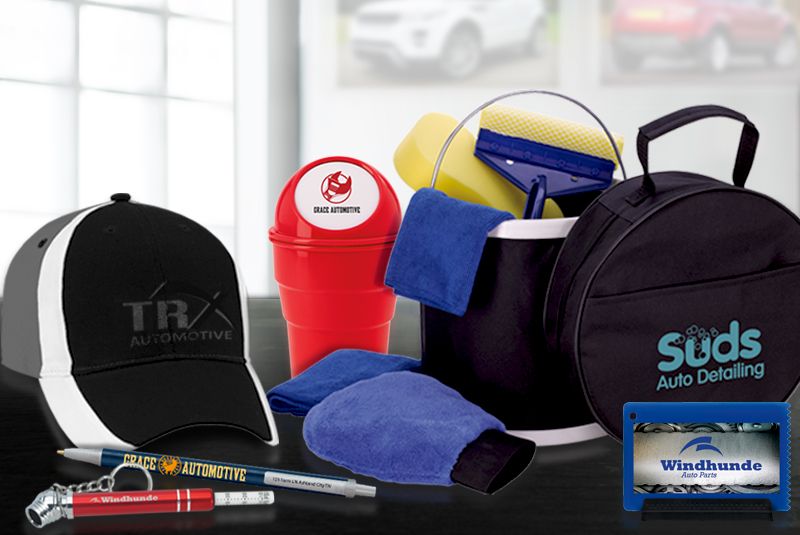 For over 40 years, Minuteman Press has been a loyal partner in business to the automotive industry. Whether you are a car dealer looking to spark sales or an auto body / service repair center who wants to grow your business, we are well-equipped with the ability as well as the experience to help you deliver results.
Here are five ways Minuteman Press can help design, print and promote your automotive business:
Are you looking for effective, eye-catching signage for your car dealership, auto body shop or car service repair center? We do professional signs, flags, banners, wall and window graphics, and any other marketing visuals you need to stand out, draw attention and drive traffic to your business.
Take full advantage of our in-house graphic design and printing capabilities and let us produce timely direct mail campaigns for special offers, coupon books, catalogs, new and used car inventories, holiday sales and other savings events throughout the year.
Reinforce your branding with professional forms, receipts, invoices, checks, business cards, and promotional products such as pens, pads, keychains, tire gauges, and more. We are your one-stop shop for anything you can put a name, image or logo on!
Get custom branded apparel, decals, stickers and license plate frames to turn your customers and their cars into walking, talking, moving billboards for your business.
Speaking of moving billboards, your automotive industry employees should also wear custom branded apparel or logo uniforms and you should have your company cars and trucks professionally wrapped to make your company branding and contact information highly visible wherever they go.
Key Items: Large format printing (signs, banners, flags), personalized direct mail campaigns and EDDM, Minuteman Press Xpress ads, service center forms, invoices, decals, window graphics, promotional products, professional reports, custom branded apparel / uniforms, vehicle wraps
Looking to boost your automotive brand and increase sales? Ramp up your marketing efforts and get started with Minuteman Press today! Find your local design, marketing, and digital printing franchise at www.minutemanpress.com/store-search.html