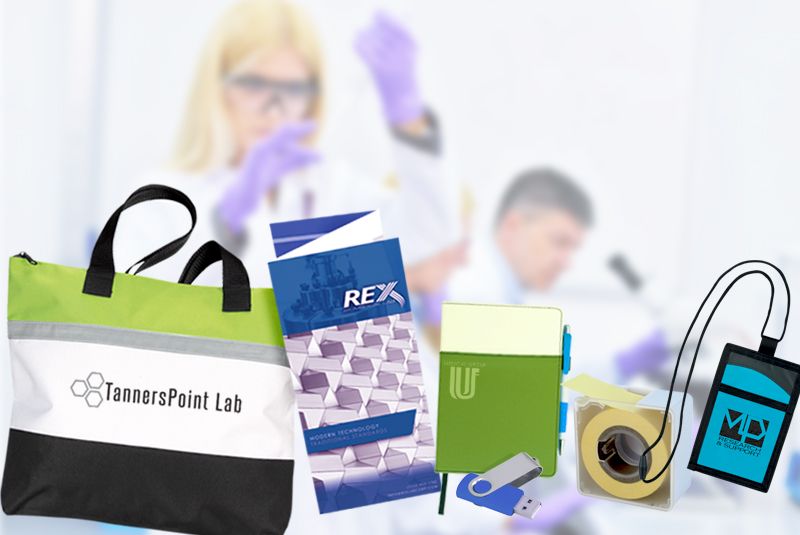 Every industry has a story to tell, and biomedical is no exception. We have over 40 years of experience helping businesses by providing customized products and services that make the most sense for them.
Here are five ways Minuteman Press can help design, print and promote your biomedical business::
With professional graphic designers on staff, we can produce custom logos, graphics, and labels for your biomedical products. This includes specialty packaging supplies and other hard-to-find items.
Need to present information on your latest products, services, and biomedical research findings? We will create and print brochures, booklets, manuals, professional reports, informational rack cards, and more.
We offer custom branded apparel to meet all of your needs, from shirts and pants to full uniforms – casual, corporate, laboratory, and more.
Make your official correspondences stand out with customized business cards, stationery, letterhead, envelopes, and forms.
Attend a lot of biomedical trade shows or conferences? We can provide trade show supplies with strong, consistent brand identity across all materials being displayed or handed out. This includes pop-up banners, custom booth displays, presentation folders, pens and pads, tote bags, and anything else you need.
Key items: Labels, specialty packaging supplies, digital printing, brochures, booklets, manuals, reports, rack cards, custom branded apparel/uniforms, letterhead, envelopes, forms, stationery, trade show supplies, popup banners, booth displays, presentation folders, pens and pads, tote bags
Get started with Minuteman Press today! Find your local design, marketing, and digital printing franchise at www.minutemanpress.com/store-search.html