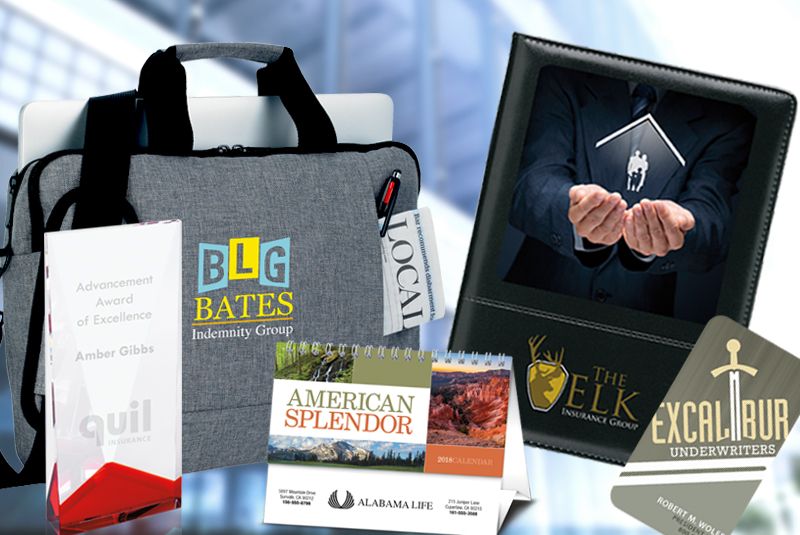 For over 40 years, Minuteman Press has been a loyal partner in business to insurance providers. Whether you are looking to increase your brand awareness with customers through direct mail advertising or need custom designs and products such as brochures and promotional items, we have the ability as well as the experience to help you deliver results and exceed expectations.
Here are six ways Minuteman Press can help design, print and promote your insurance business:
Want to increase your brand awareness with local customers or are you running a special promotion? We offer cost-effective direct mail advertising solutions that will help your business reach your target audience. We will help you with everything from design and printing to messaging and delivery of direct mail postcards, brochures, catalogs, and more.
 
Take advantage of our custom design and printing capabilities and showcase your insurance products and services with professional presentations, booklets, newsletters, testimonials, guides flyers, rack cards, and information packets.
Get promotional products such as pens, pads, magnets, mouse pads, and calendars to use onsite and distribute to your customers. Promotional items are especially popular with the insurance industry. Have an idea for a unique promotional item? We'll bring your vision to life!
Make sure you have custom designed business cards that are professional and help you stand out. We also do custom stationery, letterhead, envelopes, checks, and more!
Are you looking to update your signage or lobby displays for your insurance office? Your local Minuteman Press is your one-stop solution for wall and window graphics, outdoor and indoor signs, pop-up banners, posters, and all-weather flags.
Boost your online presence and Internet search results. Ask about our SEO/SEM capabilities.
Key items: Direct mail advertising, postcards, brochures, catalogs, creative/graphic design, presentations, newsletters, guides, flyers, rack cards, promotional products, pens and pads, magnets, mouse pads, business cards, business forms, envelopes, apparel, wall graphics, window graphics, outdoor and indoor signs, banners, flags
Looking to grow your insurance business and increase your client base? Get started with Minuteman Press today! Find your local design, marketing, and digital printing franchise at www.minutemanpress.com/store-search.html