The exceptional growth of the Minuteman Press print, design and marketing franchise system over the past 40 years is largely due to our ability to attract quality people from all walks of life to own and operate our centers. Ever since our inception, we have prided ourselves on the high level of quality and service that we provide to business owners. As our industry has evolved, we have continued to occupy a unique position in by offering products and services that every business needs on a daily basis. While expanding our franchise operations around the world, we have found that these same principles of quality and service exist in such places as the United Kingdom, South Africa, Canada and Australia.
Minuteman Press' beginning is much more humble than its world renowned presence today. Roy Titus, founder of Minuteman Press, had managed a large operation for Parents Magazine. During his dealings with printers every day, Roy ended up experiencing too many cases of missed deadlines, poor quality and lack of service. After researching the printing industry for himself, Roy saw that he could fill a unique position in the industry where fast turnaround, high quality and extraordinary customer service always came first.
In 1973, Roy Titus and his son Bob opened the first Minuteman Press location in Plainview, N.Y., which was a quick copy center. While the business grew quickly, Roy was concerned about having the same limitations as other quick printers at the time. That is when Roy decided to open a one-stop, full-service Minuteman Press center that could fulfill the complete printing needs of any business by utilizing new print systems that were developed by the 3M Company.
Utilizing these new systems, the prototype Minuteman Press center opened in Farmingdale, N.Y. in 1974. By reaching further into the quality printing market and establishing a unique position in the printing industry, the business took off faster than we expected. Roy then opened up several other locations that grew just as quickly and Roy saw this quick success as a huge opportunity and decided to start franchising.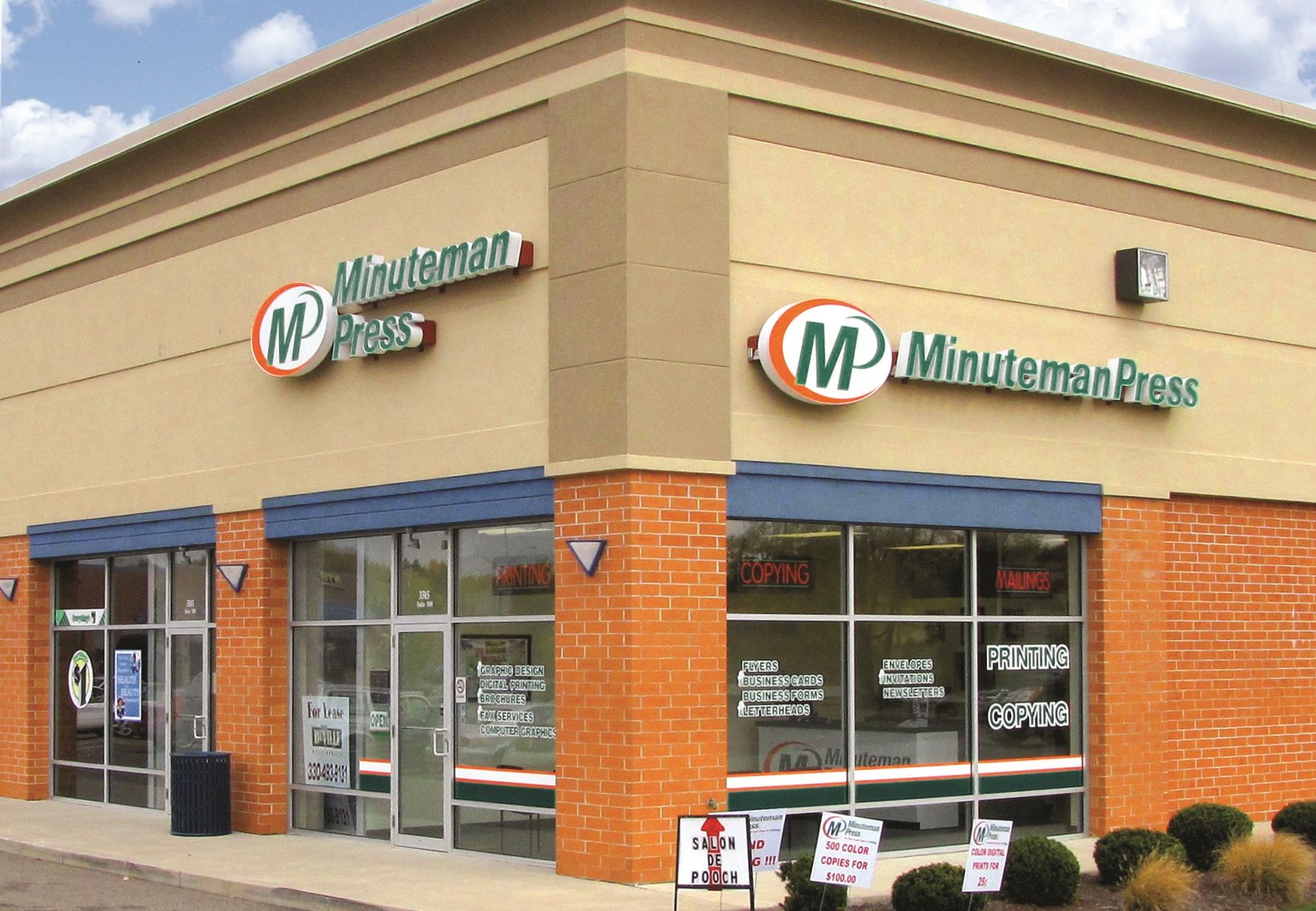 While Roy was cautious about franchising at first, he decided that this would be an excellent way to expand the Minuteman Press brand. At the same time, Roy wanted Minuteman Press to be different than other franchises as he did not want a typical cookie cutter like franchise system. Instead, he wanted to develop a unique model that would allow him to partner with likeminded business people, where they could bring their own entrepreneurial spirit and ideas to the table.
Minuteman Press began franchising in 1975 and quickly expanded throughout the Long Island area. Many of these first Minuteman Press centers are still in the same locations today as they were when they first opened, and several of them are still owned and operated by the same families.
After successfully franchising in Long Island, Minuteman Press continued to grow at a rapid pace and expanded first throughout the United States and then later into other countries. To make sure that each Minuteman Press franchise owner had the ongoing local support they needed, Roy and Bob Titus set up regional offices that continue to help franchises grow and thrive to this day. Today, Minuteman Press is proud to have nearly 1,000 franchises backed by local support teams around the world in five countries including the U.S., Canada, South Africa, Australia, and the United Kingdom.
One of the best parts about the Minuteman Press franchise system is the fact that as times have changed, so have we. While we stay true to the core principles of high quality and service that Roy Titus strongly believed were the keys to success, we have evolved and emerged as the world's #1 printing, marketing and business services provider. We embraced the digital age and have taken full advantage of the new technology and resources that are made available to us by adding a vast array of new products and services that help our franchisees continue to grow their businesses. As a result, every Minuteman Press franchise is able to partner with local businesses to meet all of their design, print, and marketing needs. This includes digital marketing campaigns, graphic and web design services, integrating print and online strategies, direct mail advertising programs, promotional products, and much, much more.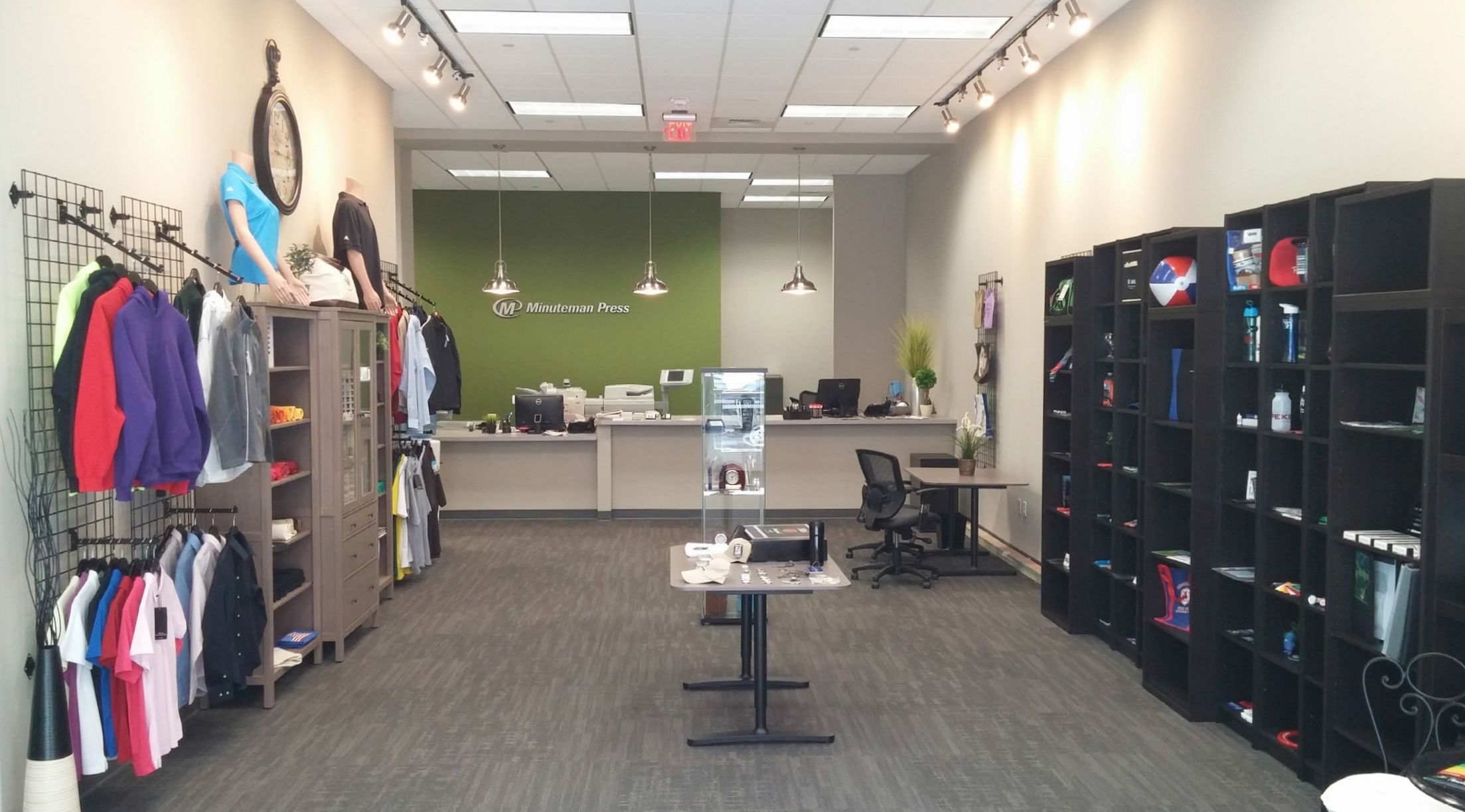 Ultimately, we are truly proud of our history, are fond of the present, and look forward to wherever the future takes us.
---